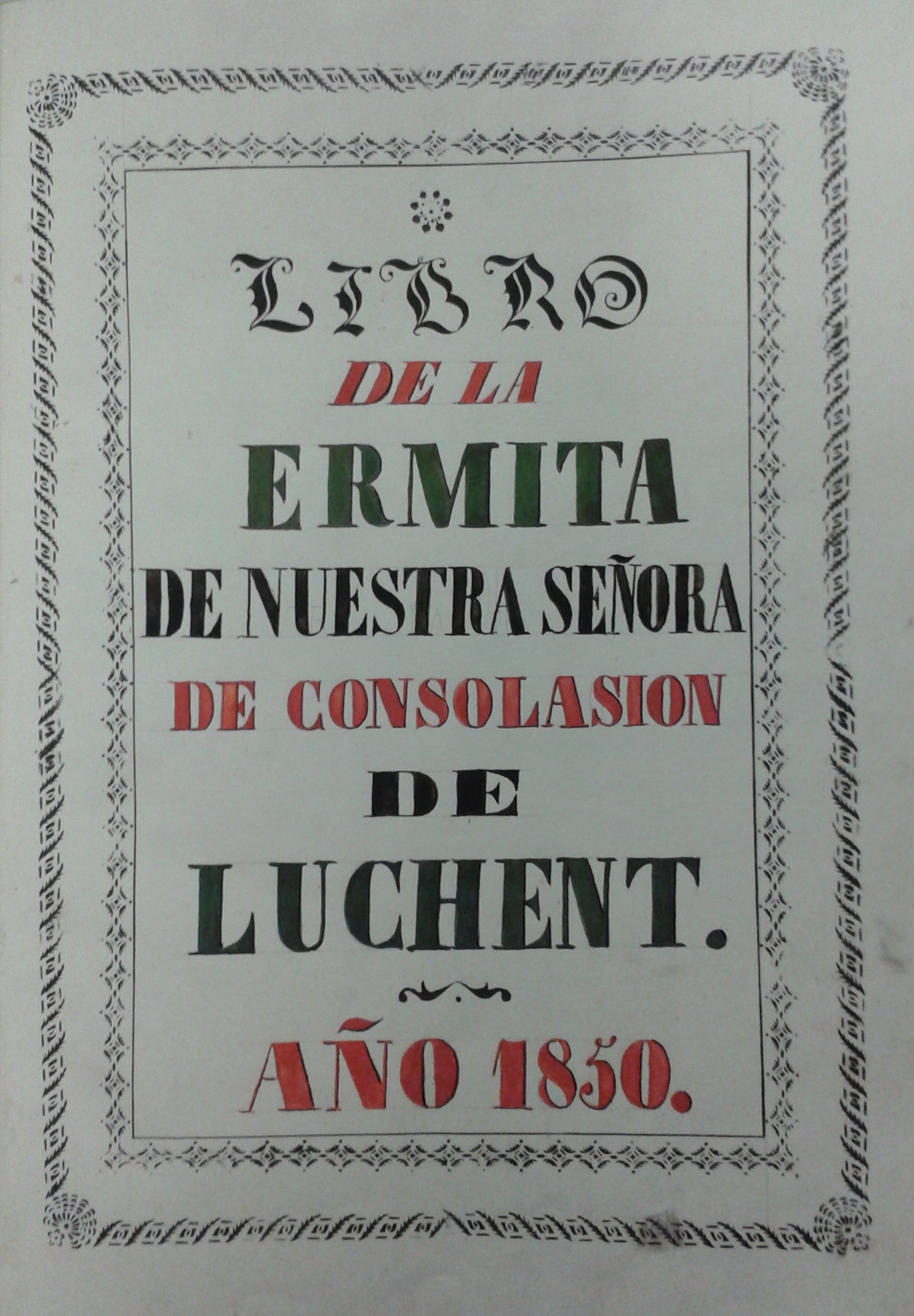 1. Llutxent hermitage Foundation Archive: The origin of Llutxent shrine dates back to 1720 when Gabriel Serra, a Catalan dealer settled in Valencia and his wife, Paula Rius, decided to restore a collapsed shrine and dedicate it to the Virgin of Consolation. Gabriel Serra drew up his will in 1773 stating as universal inheritor the Virgin of Consolation and established a Foundation in order to manage this legacy/bequest. The Foundation management fell on his wifes's family, the Rius. The Foundation's aims were the shrine maintenance, worship to the Virgin and celebration of the Virgin's day on 8 September as well as financing a free school for town's children. Thus the archive contains all the papers produced by the management of the Rius family: inventory of goods, founder's will, deeds of land sales, school and hermitage maintenance costs, school material bills, receipts of sexton and teacher's wages besides deposits for masses, sale of badges and holy cards.  
The archive also includes a collection of graphical material related to the Virgin of Consolation:  eighteenth and nineteenth century engravings, twentieth century couplets with pictures of the Virgin. The pictures were taken by the photographer from Xàtiva, Vicent Simarro on 29 September 1825 by order of the shrine administrator, then the printer José Rius Benet (ca. 1811-1877).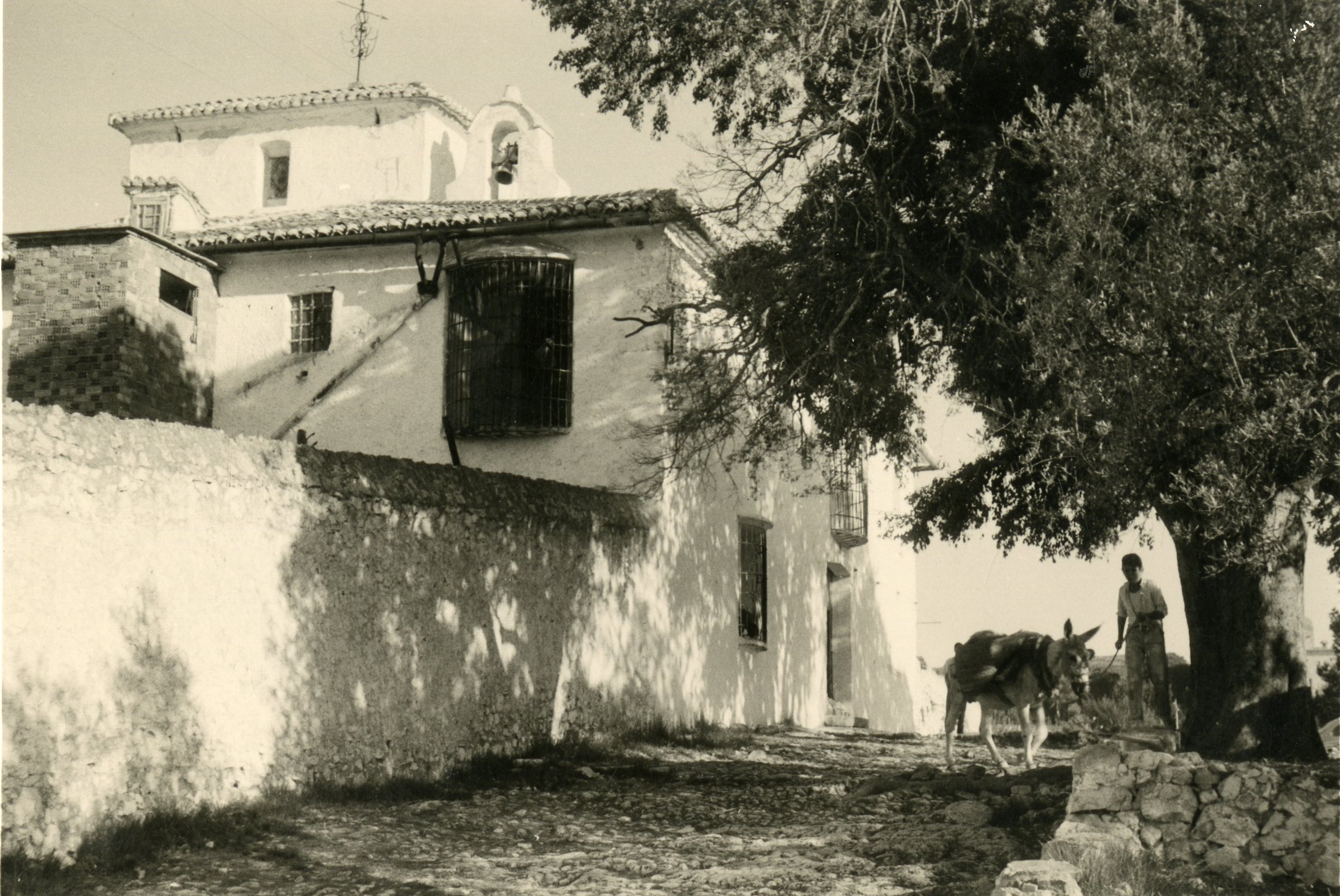 2. Family Rius-Monfort Archive: composed of private and familiar papers as well as those related to the hermitage and printing house management: correspondence, deeds of land sales, payment letters, awarding of inheritances, death certificates, land lease contracts, power of attorney, administrator appointments, etc. The fact that the Rius were the hermitage managers implies that both archives- familiar and hermitage- were closely related and for this reason separating them is not advisable as the Rius were land owners and with this income they could pay school and hermitage maintenance. Therefore, both the hermitage and the printing house were properties managed by the same family.
This archive offers a wide range of researching possibilities: from the study of the hermitage to that of Valencian printing activity and from the Rius' biographies to social history, a history branch which studies every event or person from an everyday life approach.
Little anecdotes written in some letters can have a huge number of interpretations or possibilities for study. Sometimes, letters can be valuable documents to complete nuances which are essential to understand our history, apart from helping us to know personal aspects of main people, small details which can be approached from social history.
The fact that Jose Rius was the Llutxent hermitage manager meant the union of both document collections- familiar and hermitage governance. It was during Jose Rius lifetime when the family cared most about the hermitage, they increase the land properties and thus the incomes for hermitage conservation.
Moreover, we can also find in the archive pictures of the Rius in different periods. The oldest one is a plate with a daguerreotype showing a man seat on a chair, probably José Rius. The author of these pictures probably was Pascual Pérez Rodríguez, the first Valencian professional photographer. Both Pascual Pérez and José Rius belonged to the intellectual group of Priest Arolas and Vicente Boix.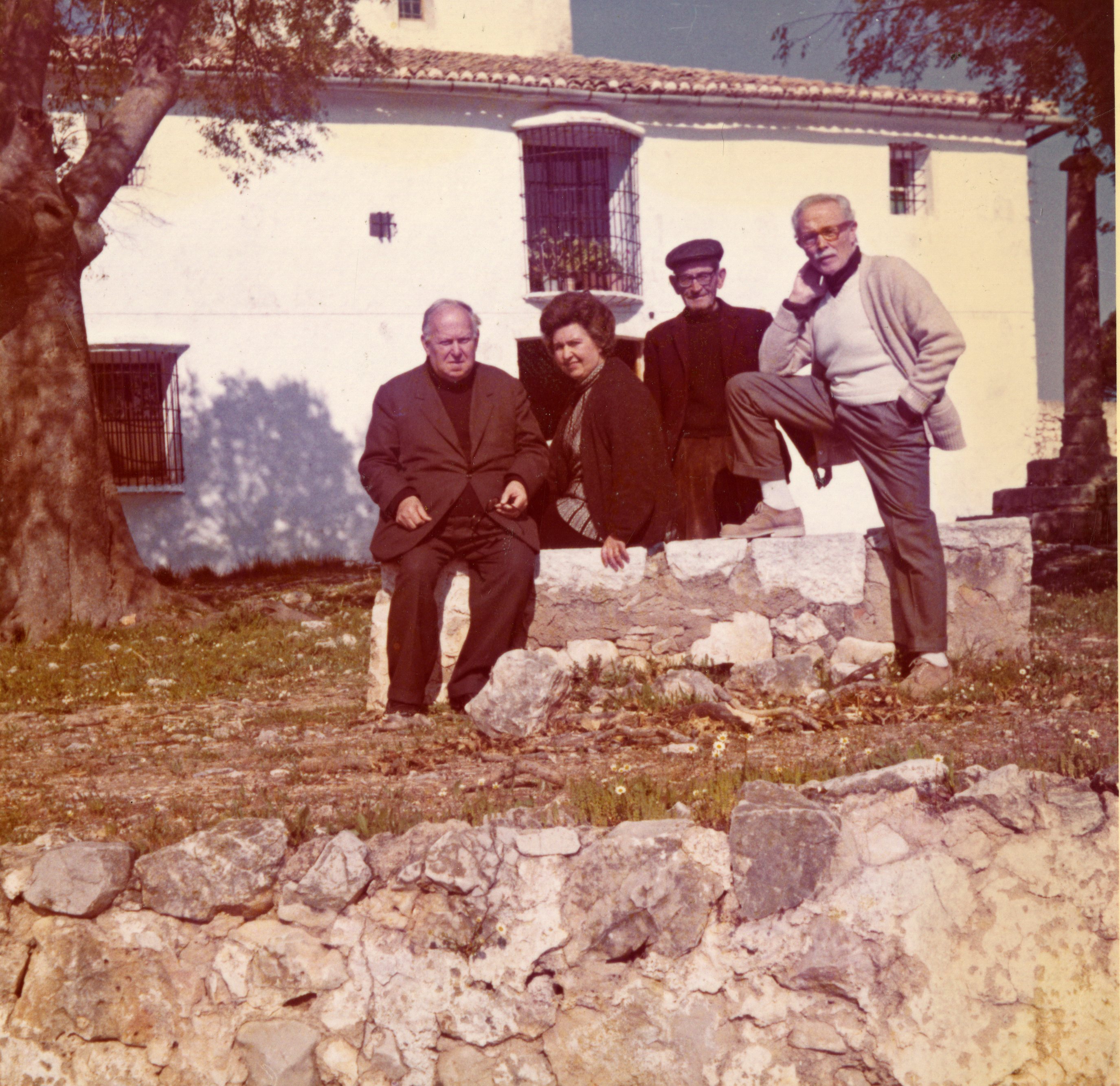 3. Alfons Roig's personal collection: is the third collection of the Llutxent hermitage's documentary heritage. It is composed of priest Alfons Roig's private, work and professional papers as well as hand-written notes and texts to prepare lessons, sermons, articles, etc. It should be noted his large correspondence with Spanish and European artists and intellectuals: María Zambrano, Emilio Prados, José Luis Cano, José Luis López-Aranguren, Manolo Molina, Josefina Manresa (Miguel Hernández's widow), Juan Gil-Albert, Carlos Fenoll, Eugeni d'Ors, Joan Fuster, Eusebi Sempere, Andreu Alfaro, Artur Heras, Manolo Millares, Canogar, Gumbau, Kilis, Esteve Edo, Juan de Ribera Berenguer, Ángel Ferrant, Agustí Andreu, Vicent Ventura, Le Corbusier, Jeremy Fox, Hans i Marlys Fay, Manessier, Nina Kandisky (Vasily Kandisky's widow), Roberta González (Julio González's daughter), Jaques Lassaigne, etc.
Furthermore, the archive includes an image collection composed of pictures and postcards. Among the pictures are relevant those of friends and acquaintances, as for the postcards, the most interesting ones, are those of their trips in Europe, with an important fraction devoted to religious architecture, particularly, modern churches.
Alfons Roig was a great friend of young artists and encouraged them to travel in Europe to know "the alive art", that is, the art what was being produced by the most important artists at that moment. A valuable result of this epistolary friendship are original engravings and drawings, many times used as Christmas cards or thank-you notes.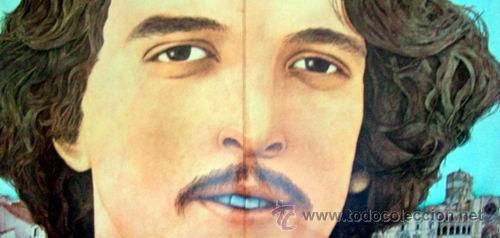 4. Carles Barranco's Legacy
Carles Barranco (1955-2002) was a Valencian designer and singer-songwriter who was part of the second batch of the musical movement La Nova Cançó (The New Song was an artistic movement that promoted Catalan music in Francoist Spain. Its songs sought to normalize the use of Catalan language in popular music and protest against the injustices of Franco's dictatorship) in the Valencian region, along with musical groups such as Al Tall and Els Pavesos or other singer-songwriters like Lluís el Sifoner, Araceli Banyuls or Josep Lluís Valldecabres. Afterwards, Carles Barranco threw himself into a new professional facet as painter, photographer and graphic designer.
Carles Barranco's legacy is composed of papers which were found mixed with those of Alfons Roig as Barranco's family and the priest lived in the same building and they were joined with a great friendship. When Alfons was on his trips over Europe he lent his house to Carles, who accepted with pleasure to use it as studio and he left there his stuff/papers and materials. These includes apart from songs and class notes, by papers on political subjects from the early years of democracy (1975-1976).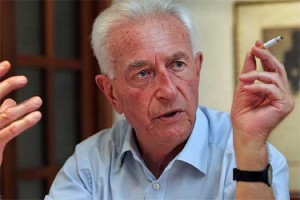 5. Ronald Fraser's Legacy 
Ronald Fraser (1930-2012) was a British historian who became a great Hispanist scholar. Over the years he gathered different oral testimonies about Spanish Civil War, which were the core of the book Blood of Spain: An Oral History of the Spanish Civil War (1979) published in Spanish with the title Recuérdalo tú y recuérdalo a otros: historia oral de la guerra civil Española (Grijalbo, 1997). He gave this sound archive, result of his research work, to the Historical Archive of Barcelona. Following this pattern, his widow gave to MuVIM's library the work archive with all the documents he used to write another of his books, Napoleon's Cursed War: Spanish Popular Resistance in the Peninsular War, 1808-1814 (2008), in Spanish La maldita Guerra de España: historia social de la Guerra de la Independencia. (Crítica, 2006).
This legacy contains a collection of documents about the Peninsular War 1808-1814 (Guerra de la Independencia in Spanish or Guerra de Francès in Catalan). It is composed of 110 boxes containing documents (copies) organized into files, index notebooks, work dossiers with descriptions and transcriptions, etc. Finally, the legacy also contains microfilmed records and a guerrilla database.
6. Floreal Palanca's Legacy
Floreal Palanca (1945-2004) was an anthropologist and University of Valencia professor as well as a Diputación of Valencia public worker. During 12 years he was the director of the Valencian Etnology Museum (1984-1996). Afterwards he was transferred to the MuVIM, where he devoted his lasts years to the research on people disappeared during Spanish Civil War, donating to our library, different documents related to Historical Memory.
Floreal Palanca's legacy is composed of handwritten and printed papers (some of them copies) instalments of  Historia de la Cruzada Española (History of the Spanish Crusade), a book that includes an assets payment to the 220 Brigada Mixta of October 1938, a list of the books found in the Vilavella trench, copies of Clavé war drawings, newspaper clippings about disappeared soldiers, faddish materials of that time, as well as materials related to Civil War like a metal container to keep powder and pieces of shrapnel.
7. MuVIM's collection
It is an alive collection, which is constantly receiving new material. Its main aim is to preserve the MuVIM's memory, organizing the materials produced by the museum in order to make to make their access easier both to researchers and museum workers.
In this collection we can find all the printed material produced by the museum's work, both exhibition catalogues and fleeting material (posters, brochures, event invitations, etc.). There are also included press releases and pictures of events and exhibitions organized by the MuVIM.
Regarding administrative papers, the MuVIM's is an intermediate archive, awaiting to be transferred to the Diputació of Valencia General Archive where it will be definitely preserved.